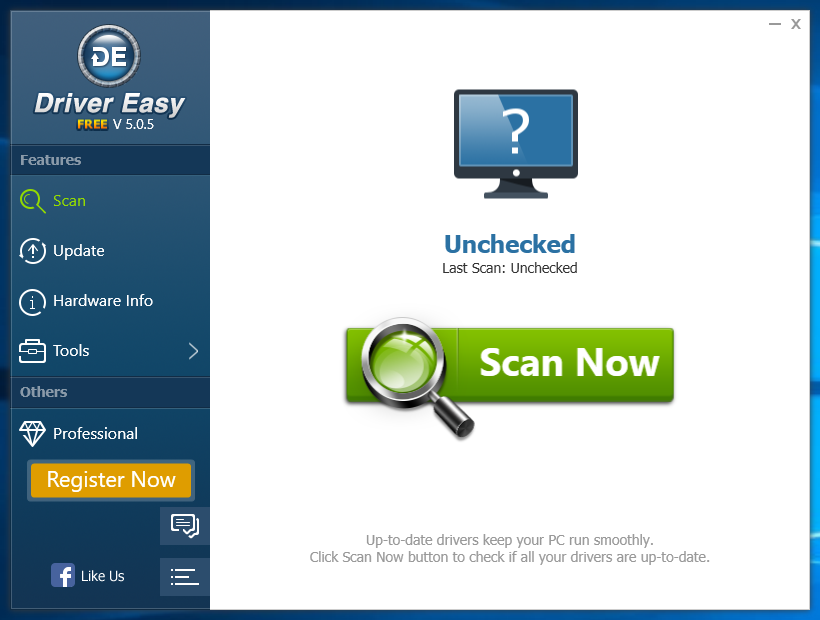 Driver Easy is a driver management tool used to detect, download and update drivers for your PC. You can also backup, restore or remove drivers as you like. This kind of tool saves the trouble of manually finding the correct drivers for Windows, but a common complaint about Driver Easy is that it may install mismatched or out-of-date drivers. What if Driver Easy does not work as you expect? Well, some of you may be stuck in these issues when you have to to uninstall Driver Easy from the system:
Driver Easy does not show up in the list of Windows installed programs.
Windows Add/Remove Programs applet cannot bring up uninstall wizard.
Unknown error jumps out to interrupt or stop the uninstallation of Driver Easy.
Driver Easy leftovers cannot be removed even the program has been uninstalled......

Looking for the proper way to fix these issues? Wanna uninstall Driver Easy without causing any trouble? Read this tutorial and get some tricks to uninstall Driver Easy.
Three Steps to Totally Remove Driver Easy
To achieve a perfect uninstall of Driver Easy, we strongly suggest you to adopt the time-saving and hassle-free method listed below. An advanced, handy and powerful uninstaller can automatically clean out any unwanted program without leaving any trace. Total Uninstaller is designed for all level Windows users to accomplish removal task. Let's take a brief look at how it works to remove Driver Easy effectively.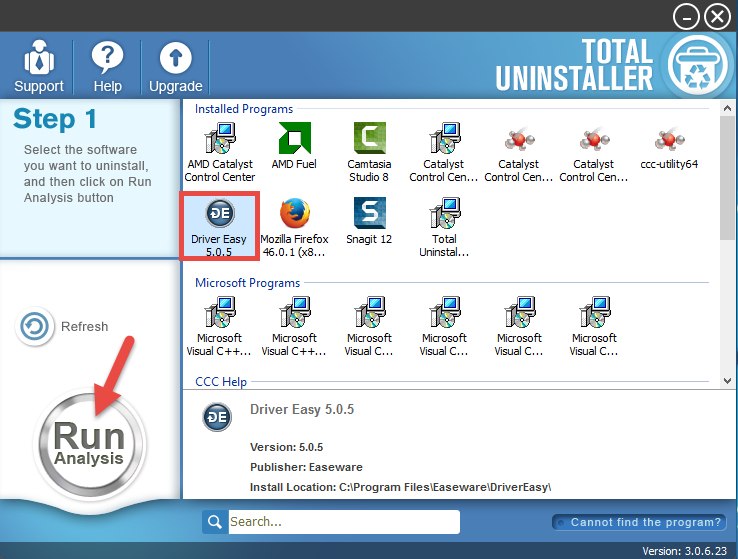 Turn off Driver Easy, and then double click to launch Total Uninstaller.
Select Driver Easy in the list, and then click Run Analysis to proceed.
Click Complete Uninstall after all the components have been scanned out.
Click Yes in the pop-up dialog and follow prompts to uninstall Driver Easy.
Click Scan Leftovers and then Delete Leftovers to perform complete removal.
Click Yes in the dialog to confirm and then OK to end Driver Easy removal.
How to Uninstall Driver Easy on Windows?
As you can see in the video, the whole process only takes a few seconds to finish and Driver Easy will be thoroughly removed in a few clicks. Total Uninstaller helps you remove any problematic, corrupted, or malicious program quickly and safely.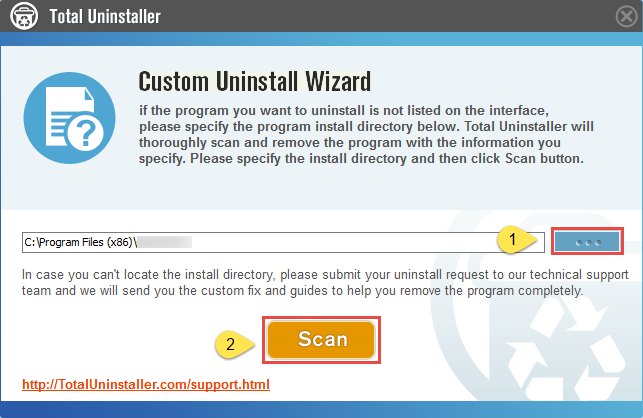 For the program that does not show up in the TU interface, you can perform a force uninstall to get rid of it. Here is the detailed procedure: click "Cannot find the program" button in Step 1, specify the installation folder of target program, and click Scan button to continue uninstallation with Step 3. Force Uninstall Mode can be used to effectively remove corrupted/problematic/malicious/stubborn programs.

Conventional Means to Uninstall Driver Easy
Here are the removal instructions you can follow to manually uninstall Driver Easy. If Driver Easy is running, you have to shut it down prior to the uninstall. Just right click on its icon in the system tray, and select Exit. To make sure Driver Easy is not running on the background, you can launch Task Manager to deactivate this program.
Right click the taskbar at the button and select Task Manager option.
Select the processes related to Driver Easy and then click End Task.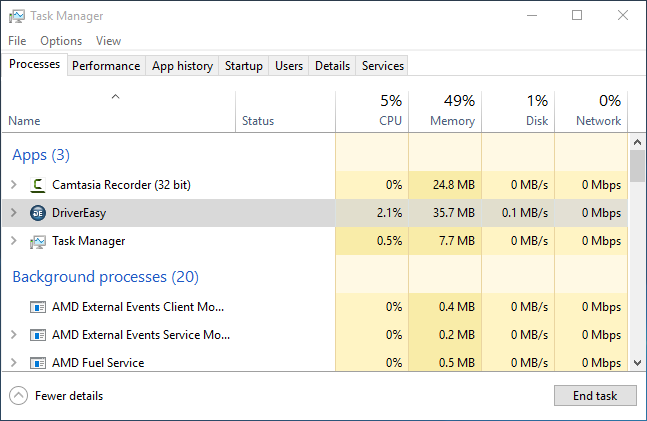 How to Uninstall Driver Easy?
There are two ways you can perform to uninstall Driver Easy. Choose either of them as you like.
Way 1: Using Windows Add/Remove Programs applet
On Windows 7 :
Access Control Panel from Start menu, and click Program in the Control Panel.
Scroll through to select Driver Easy, and then click Uninstall button.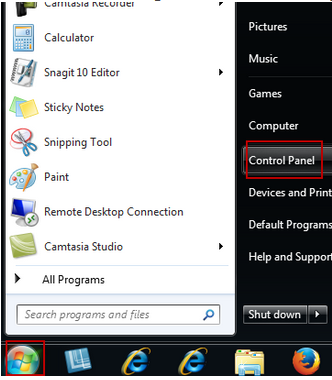 On Windows 8:
Right click Start icon and select Programs and Features option in the list.
Scroll down to locate Driver Easy, and double click it to start the uninstall.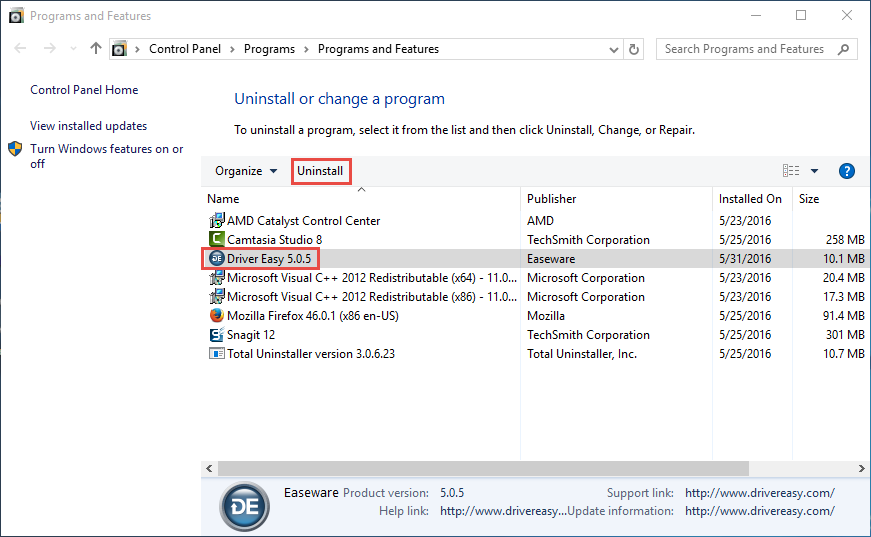 On Windows 10:
Type uninstall in the Search bar and click Apps & features from the result list.
When the Apps & features window opens, scroll down to locate Driver Easy.
Click the Driver Easy icon, and then click the Uninstall button on the right.
Click Uninstall again and follow prompts to complete the uninstall.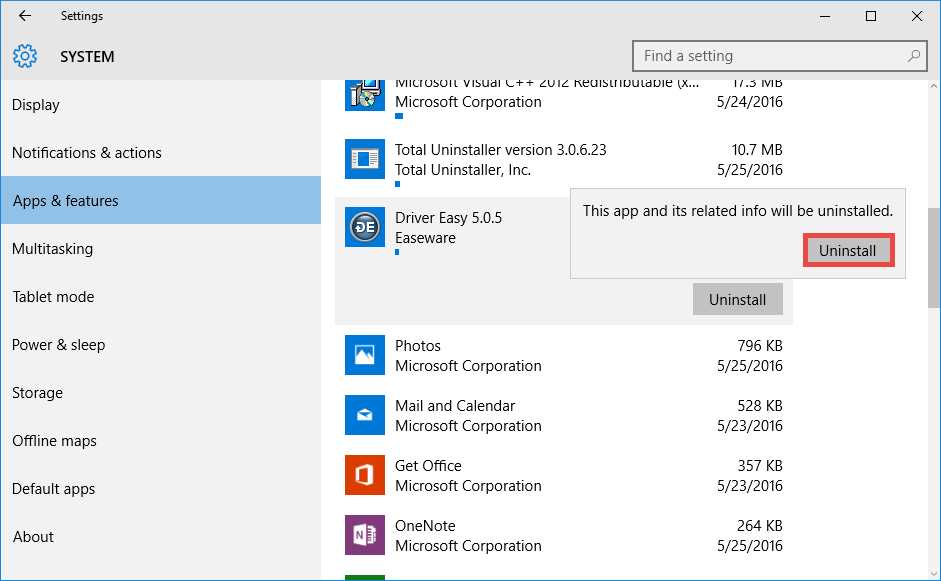 Windows 10 users can uninstall Driver Easy by this way: click Start > All apps, scroll through to select Driver Easy from the list of installed programs, right click Driver Easy and choose Uninstall option, and then click Uninstall in open window.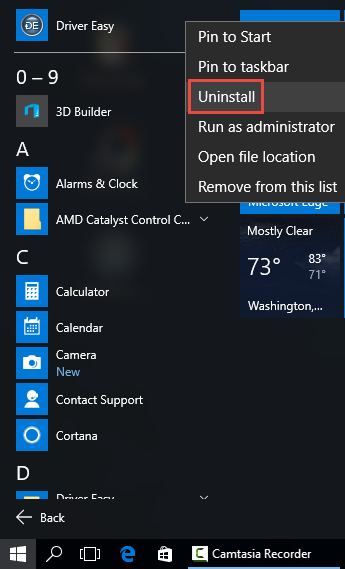 Way 2: Using Driver Easy dedicated uninstall program
Right click the shortcut of Driver Easy and choose Open file location.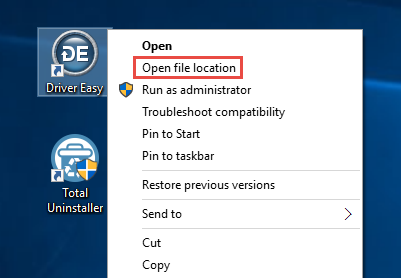 Scroll down to locate the file named Unins000.exe and double click to launch it.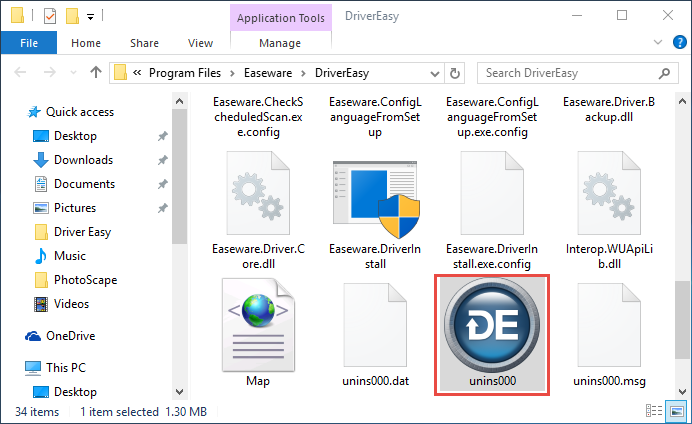 Click Yes in the pop-up Driver Easy Uninstall window and wait for a few seconds.

Click OK to exit Driver Easy Uninstall and reboot your PC if necessary.

Tip: What if Driver Easy cannot be uninstalled by both these ways? That happen especially when the program has been damaged or the executive files are missing. In that case, try to re-install Driver Easy to cover corrupted or missing files, and then uninstall Driver Easy again in Safe Mode. (How to enter into Safe Mode? See here.)
How to Delete Program Remnants?
Many people might think that's the end of Driver Easy uninstallation since Driver Easy has been removed from the list of installed programs. However, Driver Easy may leave useless files or folders around your system, and those things piles up to waste your disk space and may even mess up your system. To keep your computer organized and clean, now you should proceed with the following steps:
(1) Invalid keys/values in registry
Go to Start > Run, type "regedit" and hit Enter to launch Registry Editor.
Click Yes if you are prompted to give confirmation in UAC dialog.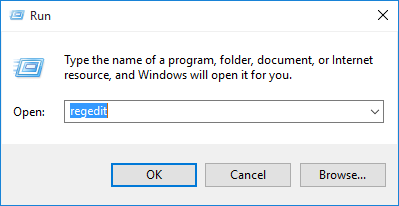 Press Control +F together to open the Find box and then type Driver Easy.
Hit Enter (and then F3) to locate the entries associated with Driver Easy.
Right click on the keys or values and choose delete option in the list.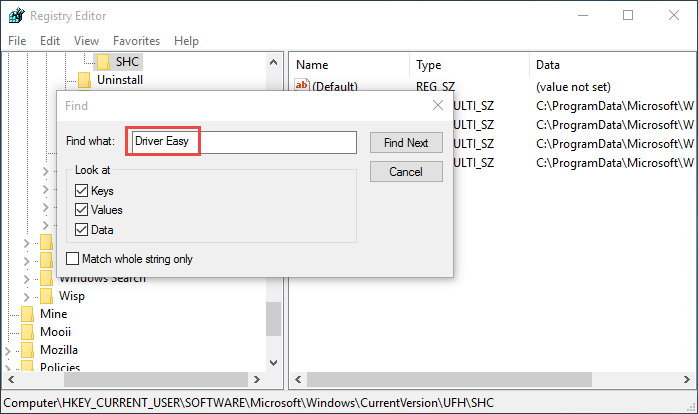 Notice: We only recommend advanced computer users to manually delete Driver Easy leftovers in Windows Registry. Any improper modification may result in severe problem or even system crash. Always backup your registry before making any change there. Also, you can use a registry cleaner instead to save troubles.
(2) Junk files/folders in hard disk
Head to Start > Control Panel > Folder Options, and then select the View tab.
Check the "Show hidden files and folders" in Advanced settings and click OK.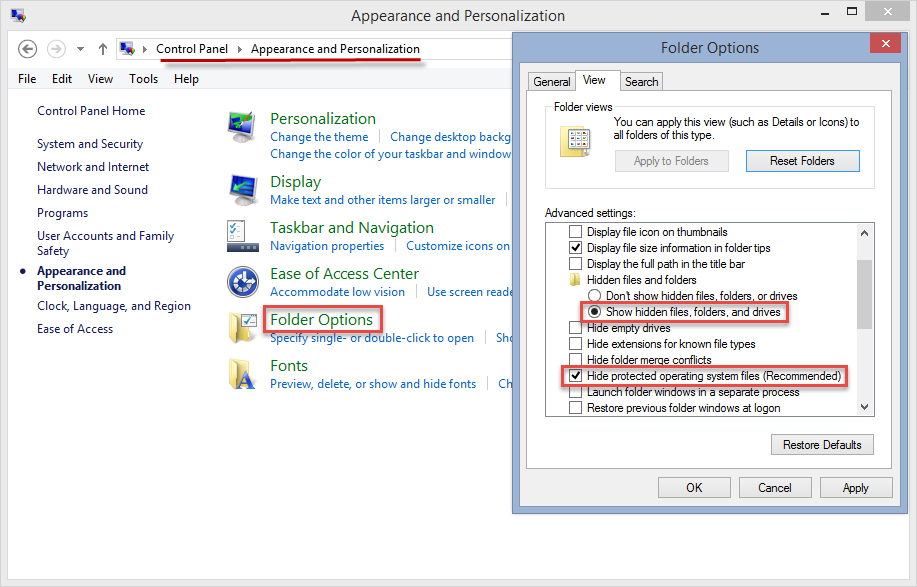 Click This PC on the desktop (or press Windows + E ) to open File Explorer.
Type Driver Easy in the Search Bar and wait a few seconds.
Identify Driver Easy leftovers in the result and delete them permanently.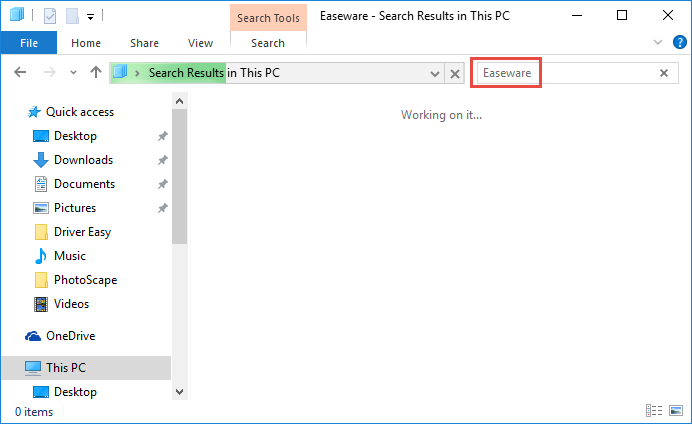 After performing all those steps you should be able to totally uninstall Driver Easy. Comparing with manual removal, using a professional and automated uninstaller seems to be a better option, especially for those who are not familiar with complited computer operations and those who are desired to save time in removing Windows programs. If you have trouble in uninstalling Driver Easy, try Total Uninstaller to fix uninstall issues and ensure a clean uninstall. You'll be satisfied with its performance.

Is this article helpful for you? Share your thoughts on the comment section below.